...
Getting a refund can be the stuff of nightmares—long wait times, hidden fine print exceptions you did not read, or multiple calls to follow-up. But the Bangko Sentral ng Pilipinas's (BSP)'s new chatbot, "BOB" (BSP Online Buddy), could change this for consumers in the Philippines.
Media Coverage
Philippines news outlet BusinessWorld cites an IPA study on vote-selling in a piece on how the practice is affecting the lives of Filippino citizens in the time of COVID-19.

...

Media Coverage
Northwestern Univesity expands on results from a paper in February 2021 on the economic impact of COVID-19 in nine lower- and middle-income countries. Overall, findings showed the pandemic took a significant toll on key livelihood outcomes—including food security, employment, and domestic violence—across several LMICs and that the economic shock will have long-term consequences.
To mark the occasion of International Women's Day, IPA presents the second of three blog posts this week interviewing female policymakers we've worked with in different countries around the world. They told us about their experiences working in government and promoting a culture of evidence-based policymaking within their institutions, how the COVID-19 pandemic changed their work, and what long-term impacts they hope to achieve in the sectors in which they work.
Media Coverage
 "This is not a slow burn of a recession. This happened really fast. What that means is that people don't really have time to have prepared for it." IPA's Shana Warren describes to NPR what she and 25 co-authors found from tracking how 30,000 households in Bangladesh, Burkina Faso, Colombia, Ghana, Kenya, Nepal, Philippines, Rwanda, and Sierra Leone were affected by the COVID crisis. She describes how the povety  consequences around the wold have been different and worse than what we've seen in past.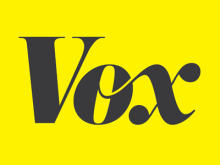 Media Coverage
Vox reports on the results from a new paper that features data on the economic shock of the pandemic experienced by tens of thousands of vulnerable households across nine lower- and middle-income countries. The phone survey conducted from April to July 2020 found that while the effects varied significantly country by country, overall, developing nations are weathering higher rates of food insecurity, loss of income, and other negative long-term impacts.
Media Coverage
In Reuters, Shana Warren, one of the 20 co-authors of a recently published study on the impact of COVID-19 in nine lower- and middle-income countries, argues that emergency cash assistance is vital to helping economically disadvantaged households stay afloat while curbing the spread of the virus.
Media Coverage
The Financial Times reports on findings from a new survey of an estimated 100,000 people in Burkina Faso, Bangladesh, Colombia, Ghana, Kenya, Rwanda, Sierra Leone, Nepal, and the Philippines between April and June last year.
Press Release
Washington, D.C..—The onset of the COVID-19 pandemic caused a sharp decline in living standards and rising food insecurity in developing countries across the globe, according to a new study by an international team of economists.
"The government expects a presentation of the findings in nine days," we heard over a video call from one of our in-country staff members in Mexico City. He was referring to the results of the RECOVR (Research for Effective COVID-19 Response) survey, an effort we started in April in order to put IPA's expertise at policymakers' disposal to support them in their pandemic response.
How do we ensure that people who already live hand to mouth aren't starving during lockdown? Should we even lock down? Should we reopen businesses—and how? How do we do distance learning well? Are cash transfers helping people stay home? Who needs cash transfers the most? 
(Editor's note: The title of this post has been updated.)
IPA pursues many strategies to move evidence to policy impact, but one that engenders particularly meaningful partnerships is to work from within governments, whether through embedding staff within government offices or facilitating the institutionalization of an "evidence unit" within a ministry. For example:
Pages